Recent News

Its all systems go here at The Cat & The Moon! We have been busy doing we love best and that's sourcing Irish artisan crafts from Irish designers all over the beautiful island of Ireland.
In addition, our own in house award winning Jewellery designer Martina Hamilton has been designing and creating new jewellery designs, so keep your eyes peeled for new gifts coming online and instore very soon.
For now though…take a look at just some of the new products and designers we have had the pleasure of showcasing this year..
Fab cow – A long-standing favourite at The Cat & The Moon, so much so, we are always looking to add to the range 'Inspired by Ireland' from Dublin artist Francis Leavey. This year and not alone, we have added 'Bloom', we think its simply stunning.
Rowena Sheen – County Clare. Unique wooden jewellery created using native, sustainably sourced Irish materials, to handcraft these contemporary wooden jewellery designs, finished with beeswax polish created from Burren wildflowers.
Anita Reynolds – Based in County Meath, Anita is a ceramic and textiles artist inspired by her love of nature, Anita has created in stoneware ceramics The Birdhouse. If you love spending quality time outdoors you will truly appreciate these bright and beautifully textured creations which make a wonderful gift for garden and bird lovers alike!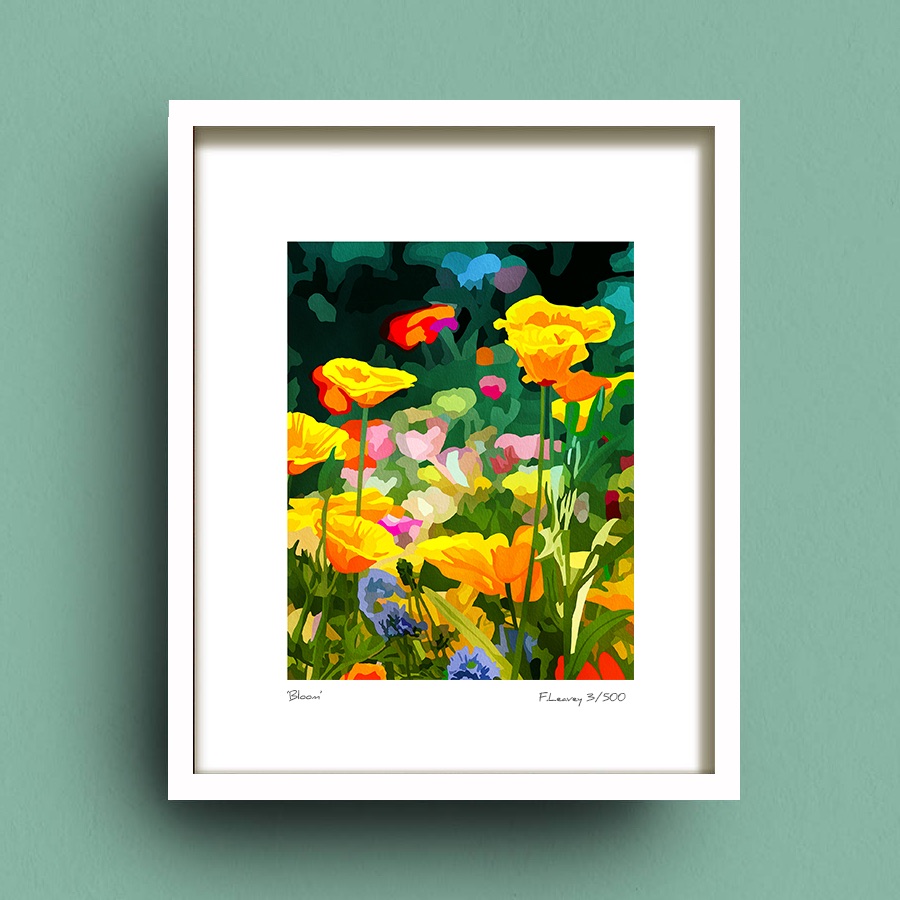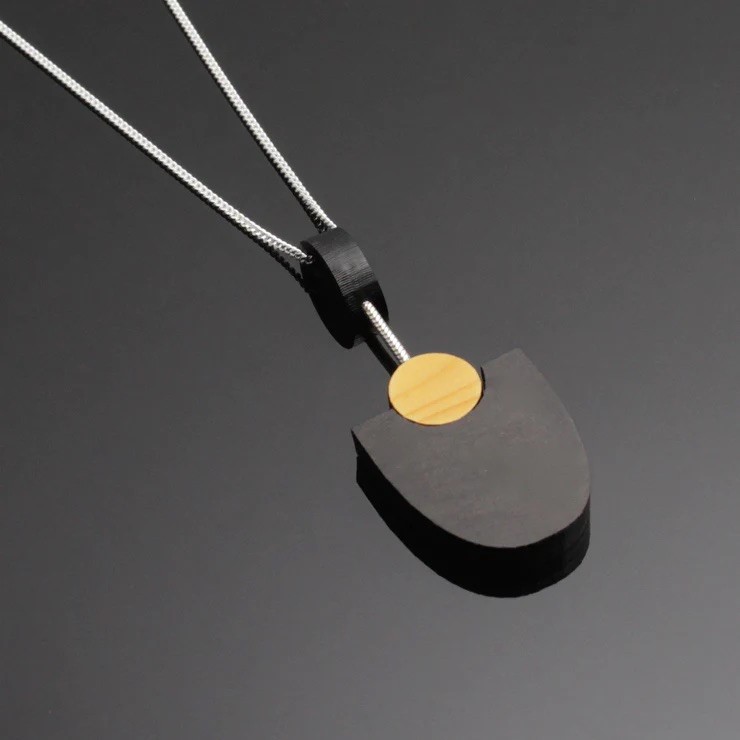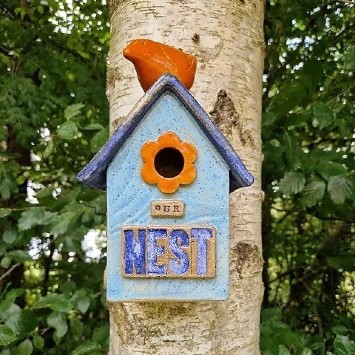 Gifting at The Cat and The Moon
Our shop is brimming over with so many lovely handmade gifts this season, our store room is choc-a-bloc! It is without doubt our most favourite time of the year and what we love most is sharing the present ideas, the craic and most importantly the gift wrapping with you all! Here are some of our picks for the Lads in your lives.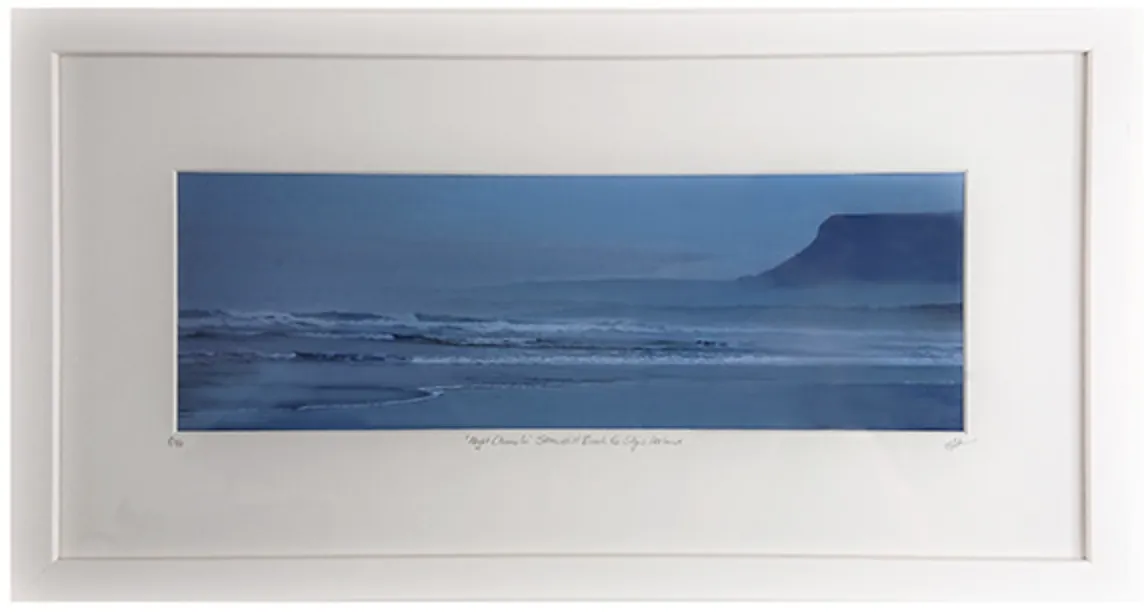 'Night Closes In' by Hugh Mc Conville
Hugh lives in Strandhill in County Sligo. His photography reflects a true locals eye for this landscape. His images display a real appreciation for the way light can illuminate a landscape. His talent as a photography is undeniable. This image is taken from Strandhill beach looking back to Benbulben mountain. Its atmosphere is powerful, and the blue and navy's and greys are stunning against the white mount and frame.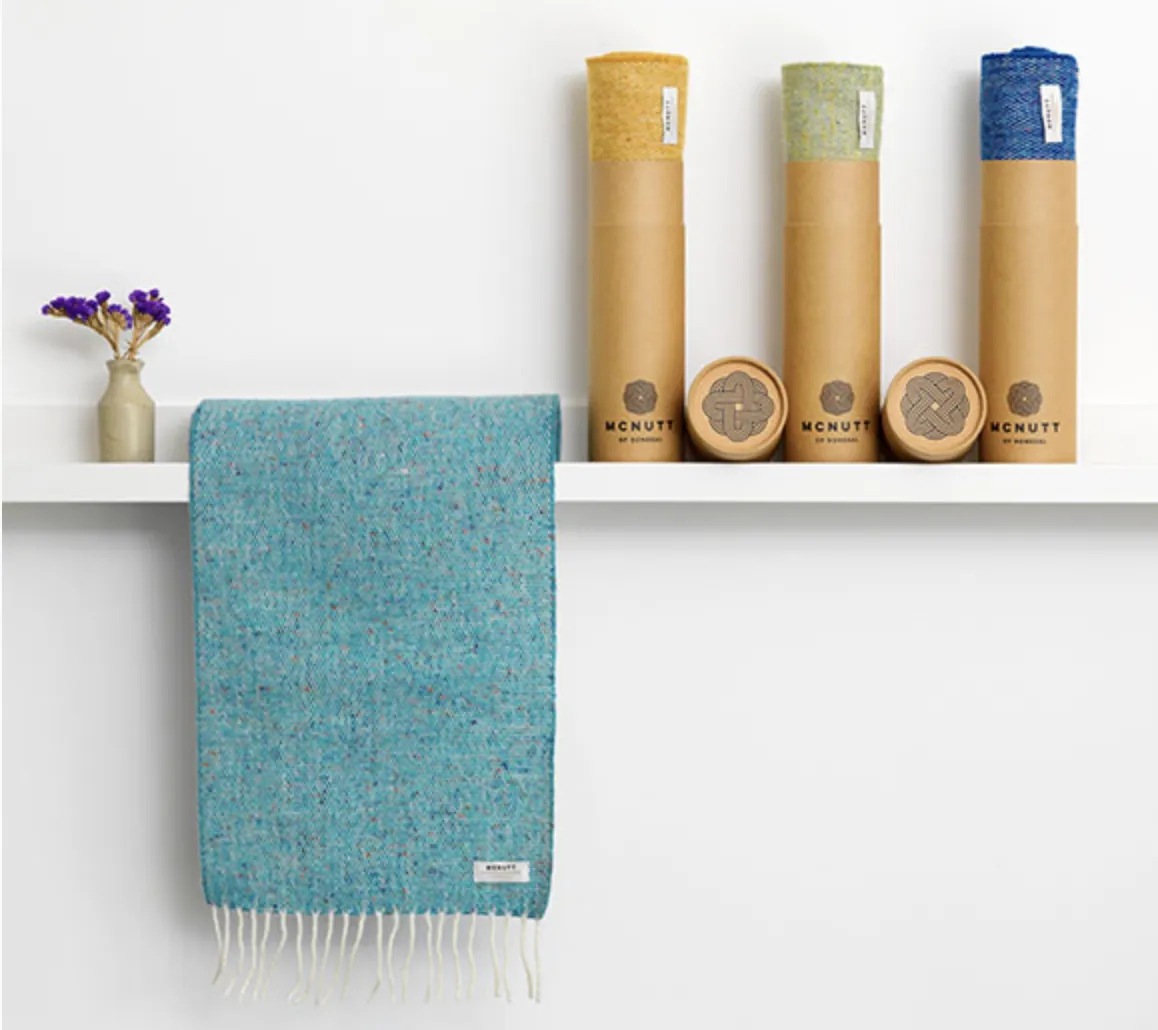 We may have mentioned these before… just once or twice! The quality is everlasting, the warmth and softness a sure talking point on Christmas morning. These are a simple and super high quality gift.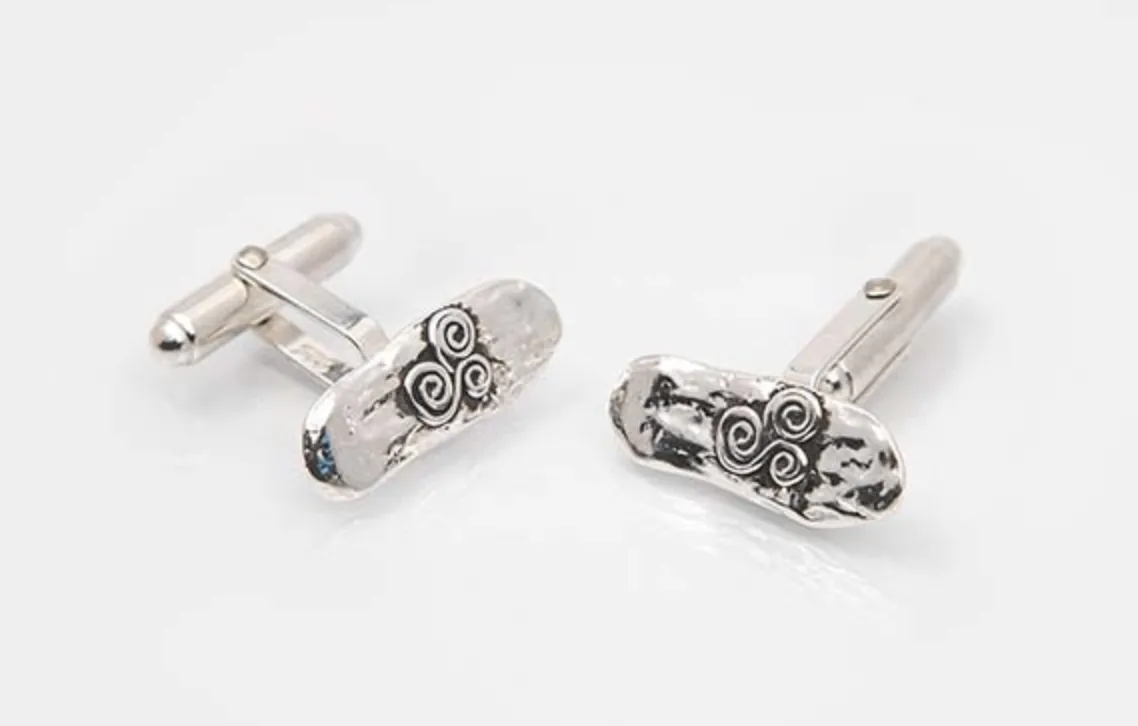 Sterling Silver Newgrange Cufflinks
A heritage gift, something very special. These are part of Martina Hamilton's very early designs. They speak of history, culture and a sense of place. A pair of cufflinks are a gift that will surely be cherished, as well as being remarkably practical!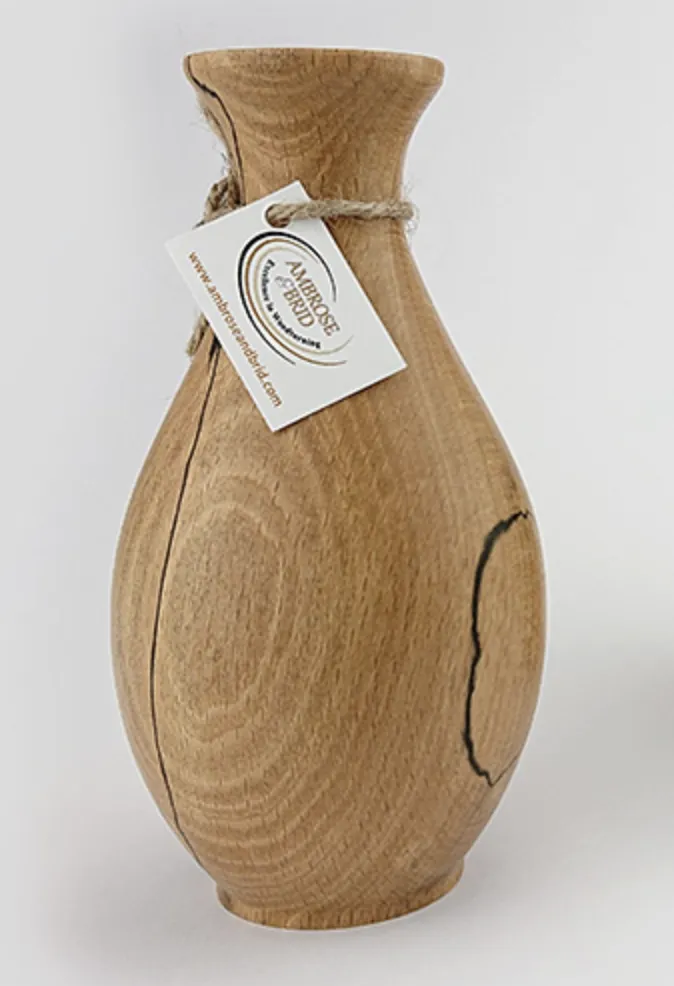 Hand turned wooden Bud Vase, by Ambrose and Brid
Wood is a classic and sought after gift for men, and we know why. These vases are little, tactile things of perfection. A simple and elegant gift, with the makers touch so very apparent, These vases are turned by hand by woodworking couple Ambrose and Brid in their workshop in Clare Galway.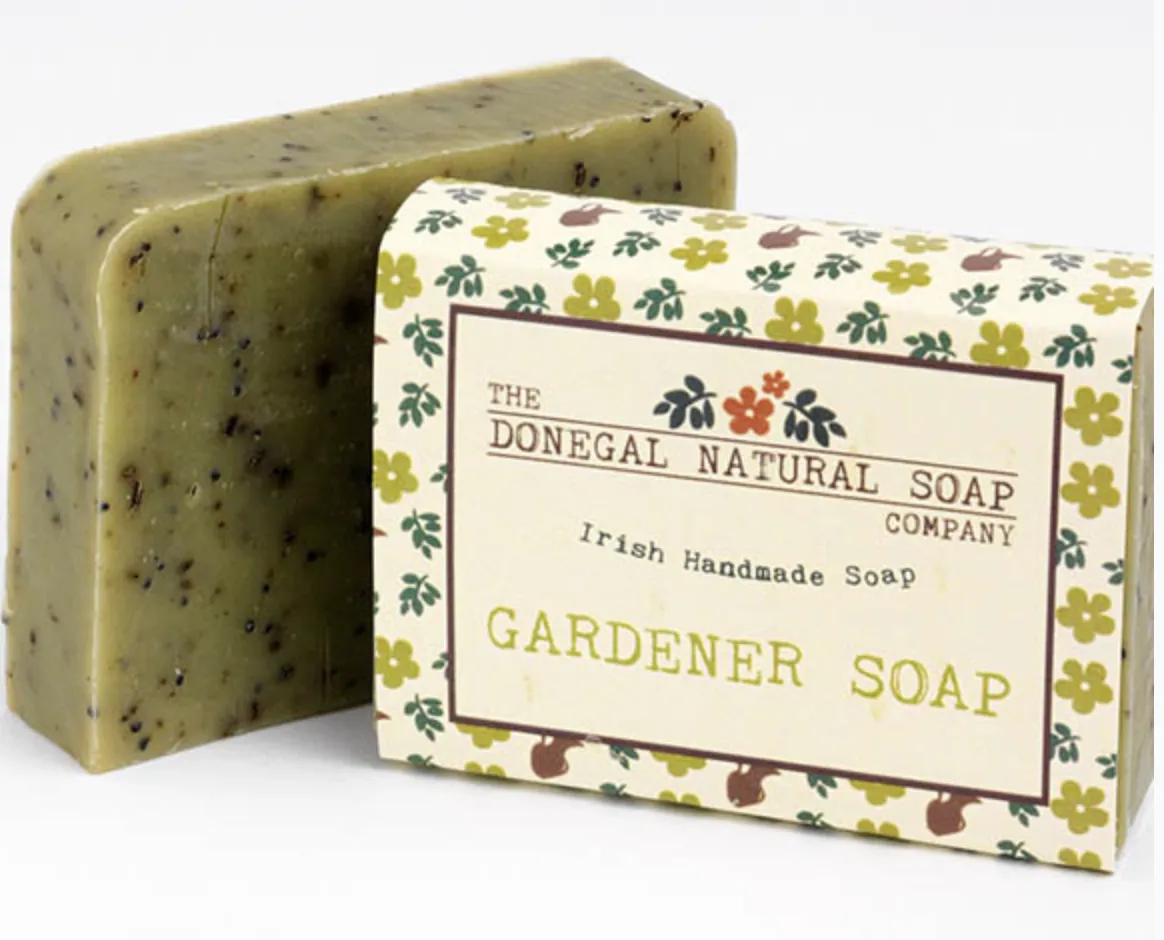 Gardners Soap, by Donegal Handmade Soap Company
A perfect stocking filler at Christmas time for the hardworking gardener, or just the one who potters around getting muddy throughout the year. These soaps are totally natural, palm oil free and made with love and care by Isobella in Co. Donegal.
All of these gifts are available both online and in our shop. Whatever you choose we will be most happy to share our present ideas, the Christmas banter, and most importantly our signature purple giftwrap!
31.10.2019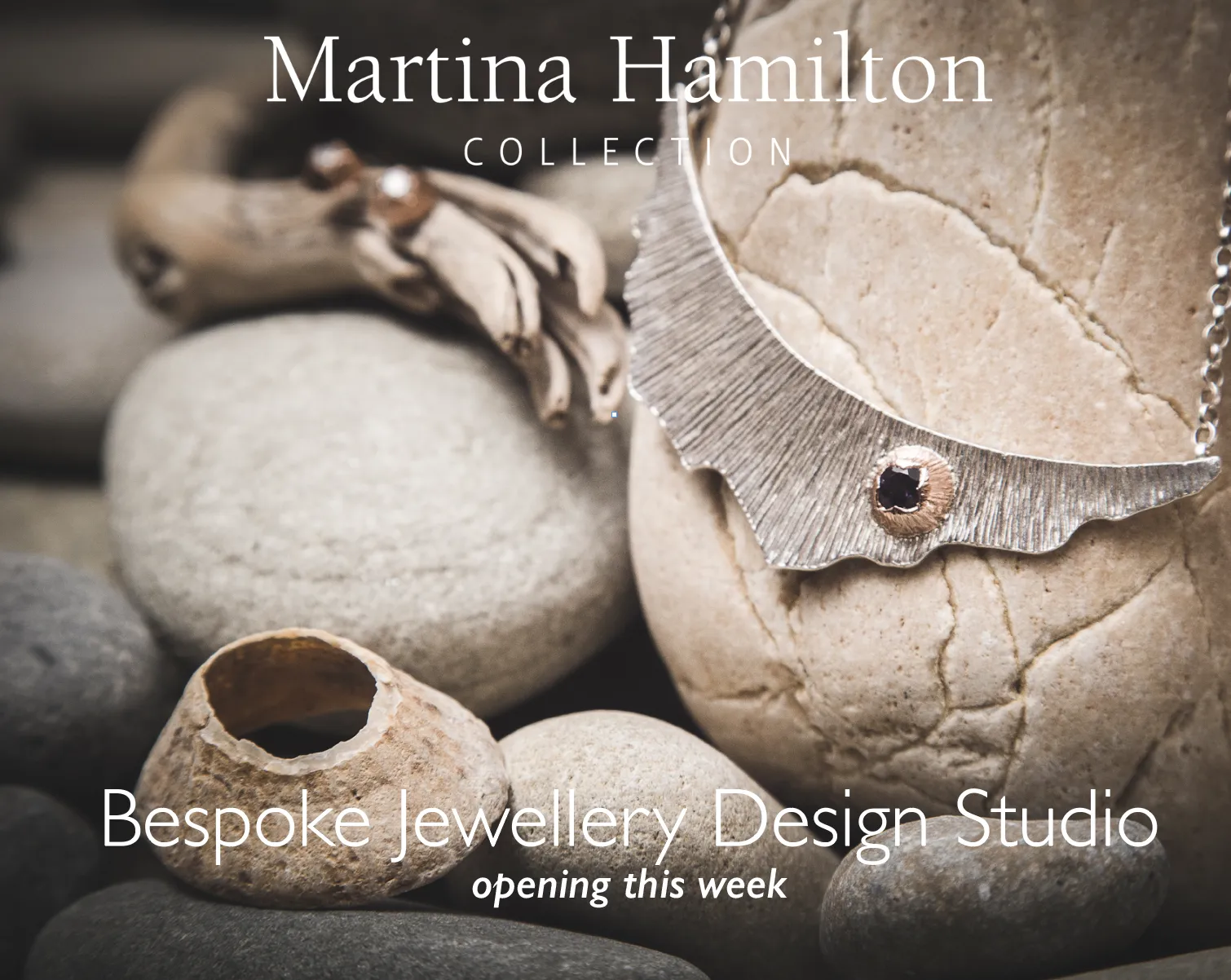 Throughout 2019 The Cat and The Moon has been celebrating the very
significant milestone of being 30 years in business! That's three decades spent
creating stunning handmade jewellery, providing a destination outlet for Irish craft
workers to showcase and sell their incredible and diverse creations, and
providing a home for art and design of highest quality, all handmade in Ireland.
Last week as part of the celebrations of their 30th birthday the iconic Sligo
business was very happy to reveal a well-kept secret.

A Hidden Gem Revealed!
"Within the shop and gallery premises on Castle Street there have been some very busy days behind the scenes this year" maintains shop founder Martina Hamilton. "It is our Pearl anniversary and we're going to mark it in style." All that work culminated this week when Martina and her team cut the ribbon of a totally new Jewellery Design Studio. This hidden gem, situated right inside the shop is the new showcase home for the Martina Hamilton Jewellery collection, and most particularly for a thriving bespoke jewellery design service that is as popular and enduring as the shop itself.