The Cat and The Moon News
Welcome to our news page, here we will keep you updated on news and happenings from within our lovely shop.
We will share stories about our makers and designers, some information and interesting things happening in the world of Irish Design and Craft, and the various events that we creste within our shop.
31.10.2019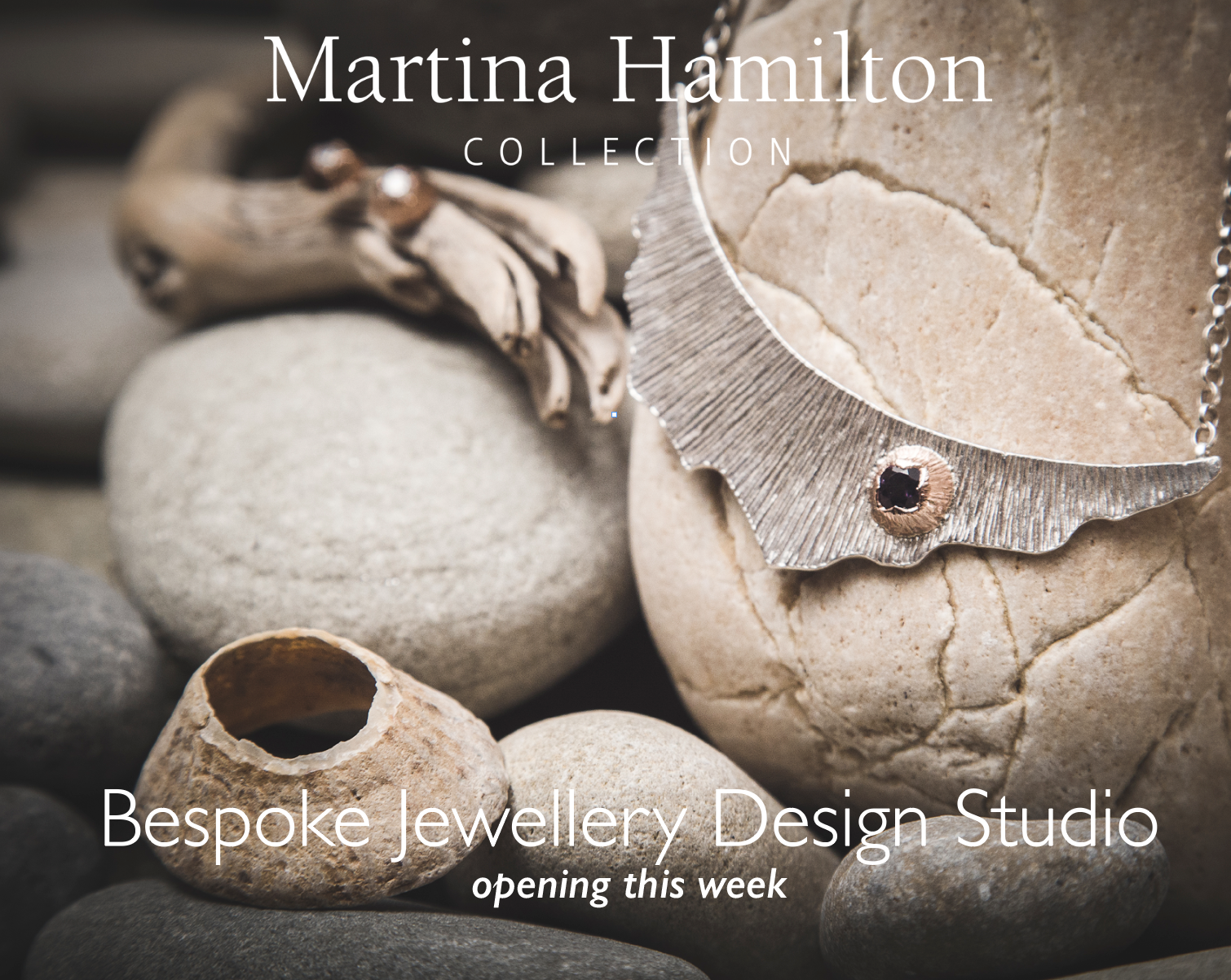 Throughout 2019 The Cat and The Moon has been celebrating the very
significant milestone of being 30 years in business! That's three decades spent
creating stunning handmade jewellery, providing a destination outlet for Irish craft
workers to showcase and sell their incredible and diverse creations, and
providing a home for art and design of highest quality, all handmade in Ireland.
Last week as part of the celebrations of their 30 th birthday the iconic Sligo
business was very happy to reveal a well-kept secret.

A Hidden Gem Revealed!
"Within the shop and gallery premises on Castle Street there have been some very busy days behind the scenes this year" maintains shop founder Martina Hamilton. "It is our Pearl anniversary and we're going to mark it in style." All that work culminated this week when Martina and her team cut the ribbon of a totally new Jewellery Design Studio. This hidden gem, situated right inside the shop is the new showcase home for the Martina Hamilton Jewellery collection, and most particularly for a thriving bespoke jewellery design service that is as popular and enduring as the shop itself.